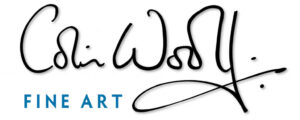 Colin Woolf is one of the leading wildlife/landscape artists in the UK, with collectors in over 20 countries.
His exclusive paintings capture the majestic beauty and atmosphere of our landscape and wildlife,
in oils or watercolour
The Studio and Gallery are open to visitors most days.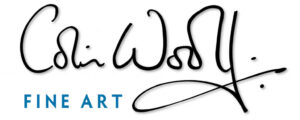 When you commission a painting by Colin Woolf you are commissioning one of the leading artists in the UK. With over 35 years experience.  Colin has an ability to capture the atmosphere and characters of his subjects transporting you to the scene.
If you wish to capture a memory or a feeling, to stand the test of time, get in touch.
COLIN WOOLF'S WORK IS AVAILABLE TO VIEW AND PURCHASE FROM A SELECT NUMBER OF GALLERIES AND SHOWS.
FOR A CHANCE TO OWN ONE OF COLIN WOOLF'S PAINTINGS WE ENCOURAGE YOU TO BROWSE THE SITE OR GET IN TOUCH IF YOU HAVE SEEN A PAINTING YOU LIKE.
PAINTINGS INSPIRED BY NATURE
If you have a creative project in mind, or would like to know more about exclusive commissions, pricing etc., get in contact with Colin Woolf Fine Art. We are looking forward to hearing from you.